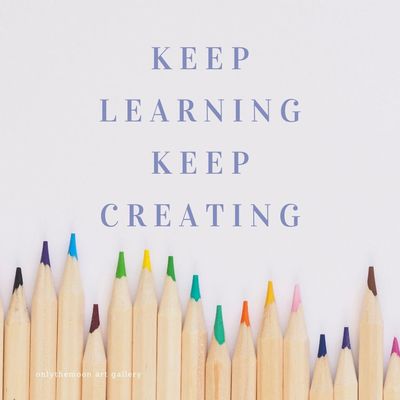 Keep Learning, Keep Creating!

You might have missed my blog post in November, where I posted about how lifelong learning is part of my art practice & how I use the brilliant courses at skillshare to keep learning new skills.

I highlighted one of the courses by Catcoq where she shares her step by step guide to creating art product mock-ups, the course comes with 10 free brilliant mock-ups by Creatsy (pretty awesome, right?). & Catcoq also shares her tips on creating best-selling art products! Really helpful stuff!

Take a look at my blog post here.

& here's a sneak preview, here are some of the mock-ups I created during the course, they feature my Red Sky at Night artwork. (Just a small selection from the 10 mock-ups you get free with the course!) Let me know what you think!

(& you can take a look at my Red Sky at Night Artwork that features in my mock ups here.

Read more... to find out more about learning how to create mock-ups like these:


-------------------------
Read more
on my
Blog post
, don't forget to
sign up to my newsletter for updates
!
Like my
Facebook page
Follow me on
Instagram
Follow me on
Pinterest